Privacy Policy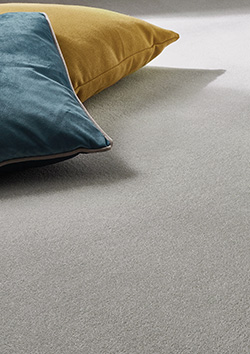 Introduction
The purpose of this Online Privacy Statement is to inform you about the types of information we gather online about you when you visit View Logistics Ltd's Website (http://www.viewlogistics.co.uk), how we may use that information, whether we disclose it to anyone, and the choices you have regarding our use of, and your ability to correct, that information.
This statement also applies to any personal data that you supply to us through any other points of contact such as any 'contact us' pages and emails you send directly to us.
View Logistics Ltd respects your right to privacy. When you visit this site, we may collect information on two different levels about your visit:
• Statistics collected as you browse the site (Cookies); and
• Personal information you knowingly give us.
Information Gathering
View Logistics Ltd collects personal information such as name, company (if appropriate), address (if appropriate) and e-mail address when you knowingly provide it to us. Our Web servers automatically collect statistical information about your visit such as pages visited and which browsers are used to visit our site.
Contact Information
If you contact us, we may keep a record of your correspondence or comments, including Personally Identifiable Information, in a file specific to you. We use this information to help us provide better service in the event you contact us again.
Registration
When you choose to register with View Logistics Ltd, we request accurate contact information and preferences that help us better serve you. Your contact information may be used to send you company and product information, special offers and in some cases, newsletters.
Anytime you register with us you may update your contact and personal information anytime by notifying us of changes to this information previously collected from you online.
In order to improve your experience with us, we may decide to improve our site's ability to obtain information about users. We will update this privacy statement continually to ensure that you are aware of developments in this area.
Third Parties
We do not sell, share or disclose individually identifiable information obtained online about our visitors to anyone outside of View Logistics Ltd. The only exceptions to this rule are the following:
• If you specifically authorize View Logistics Ltd to share your information with another company; and/or
• It is required by law.
On occasions, View Logistics Ltd shares non-personally identifiable information with companies external to the Group in order to assess the results of a promotion or event. This information is used in aggregate only, and does not contain any information that would personally identify you.
Links to Other Sites
Parts of our website contain links to third-party Web sites for your convenience and information. When you access a non-Group Web site, even one that may contain View Logistics Ltd's logo, please understand that we do not control the content and are not responsible for the privacy practices of that site. We suggest that you carefully review the privacy policies of each site you visit. This Online Privacy Statement does not cover the information practices of those Web sites linked to our website. These other sites may send their own cookies to users, collect data, or solicit personal information.
Personally Identifiable Information
This refers to information that lets us know the specifics of who you are. The Personally Identifiable Information we collect when you use our website may include your name, mailing address, e-mail address, login names and passwords. Personal information, you voluntarily supply when obtaining information or interacting with our advertising on View Logistics Ltd, is not shared for use outside View Logistics Ltd. This information is View Logistics Ltd's proprietary data and is not available to any outside company in this personalised form.
Profile Audience
In order to provide the best service to our audience we would like to know who our users are, when they use our site and how often they use our site.
Email
At times, we may utilise e-mail for any of these reasons:
• To conduct online surveys (voluntary);
• To respond to a website visitor's e-mail;
• To send information that a visitor has requested;
• To send information about View Logistics Ltd and/or its parent company; and
• In all of these situations you will be provided with direction on how to opt out of future e-mails of this nature.
Protection
View Logistics Ltd acknowledges your trust and is committed to protecting the information you provide us. To prevent unauthorised access, maintain accuracy and ensure proper use of information, we have employed physical, electronic, and managerial processes to safeguard and secure the information we collect online. Any information that you give us is protected by a password with a minimum of six characters for added security. Within View Logistics Ltd your information is stored in password-protected, limited-access servers. Wherever possible, View Logistics Ltd servers reside behind a corporate firewall that maintains tight controls on any access to the system from both our internal network and the Internet.
Cookies
A "cookie" is a small data file transferred by a Website to your computer's hard drive. We send cookies when you surf our website, make purchases, respond to online surveys or polls, or request information. Accepting the cookies used on our website does not give us access to your Personally Identifiable Information, but we can use the cookies to identify your computer. The aggregate information collected permits us to analyse traffic patterns on our website. This can enable us over time to provide you with a better experience on our website by improving the content and making it easier to use. For example, cookies can keep track of what you have selected to purchase as you continue to shop and allow you to enter your password only once on pages where a login is required. Most browsers automatically accept cookies, but you can usually refuse cookies, or selectively accept certain cookies, by adjusting the preferences in your browser. If you turn off cookies, though, there may be some features of our website that will not be available to you and some Web pages may not display properly.
Changes to this Website
If there are changes or additions to the terms of this Online Privacy Statement, we will post those changes here so that you will always know what information we collect online, how we use it, and what choices you have. Please be sure to check this page before proceeding to use our website. Regardless of any changes we make to our Online Privacy Statement, we will always use your Personally Identifiable Information in accordance with the version of the Statement in place at the time you provided your information, unless you give your express consent for us to do otherwise.
Additional Information for Applicants
The purpose of this Applicant Privacy Notice is to inform you about the types of information that we gather about you when you are applying for a job or submit an application to us for recruitment purposes, how we may use that information, whether we disclose it to anyone, and the choices you have regarding our use of, and your ability to correct, that information.
How do we use this information?
We use information you supply in support of your application so that we can consider your application, assess your suitability and conduct eligibility checks (with your consent) where necessary.
We use your data for the purpose of our legitimate interests in managing our recruitment and so that we can take steps at your request prior to entering into a contract. Any information we ask you to supply in relation to past criminal offences will be held by us only in accordance with your consent (unless the supply of this information is required by law because of the nature of the role you are applying for). If a position that is, or may be, of interest to you requires background checks, we will tell you about this.
Where necessary, we will also use this data for the purpose of our legitimate interests in accessing appropriate professional advice and in order to ensure we comply with legal obligations to which our business is subject.
When you apply for a position with us or submit information in support of your application, including where we use psychometric testing when considering your application, we will tell you whether the information we are requesting is essential so that we can progress your application or whether the supply of this information is optional.
We may use automated decision making to support our recruitment process, for example psychometric testing. If you would like to know more about this or would like to ask for a review of our automated decision-making, please contact us using the details below.
With the exception of personal data which we collect and use for the purpose of entering into a contract with you, you can object to our use of the data you have provided at any time.
How long do we keep this information for?
We usually retain information supplied by job applicants for no longer than 9-12 months following a relevant recruitment decision. If your application is unsuccessful, we may decide to retain your details for longer if we think you may be suitable for another position that may arise within the business in the future. If we do this we will let you know about this so that you can opt out if you want to.
If your application is successful, relevant information will be used for the purpose of administering your subsequent employment and will be retained and used in accordance with our Employee Privacy Policy, a copy of which will be provided when you take up your employment.
Who do we share this information with?
Where necessary so that we can manage our recruitment process, we will share your information with our service providers and professional advisers (e.g. recruitment agencies, providers who carry out background checks on our behalf, and, if applicable to the role you are applying for, suppliers who run candidate assessment programmes for us).
i. We will also contact third parties whose details you have supplied so that we can verify information you have supplied in relation to your previous employment and qualifications.
Otherwise we will not share your information with any third party unless:
• We have your permission (for example in order to share your details with another Group company for their recruitment purposes or for the provision of payroll services);
• We are required to do so by law;
• This is necessary so that we can enforce our terms of use, rights or property or the rights or property of any third party; or
• This is necessary in connection with the sale of our business or its assets (in which case your details will be disclosed to our advisers and any prospective purchaser's advisers and will be passed to the new owners).
Where do we transfer this information to?
Any information you send us in support of your employment application is stored within, and not transferred outside of, the European Economic Area. However, should this change in the future, we will ensure that any information you send us in support of your employment application is held by our service provider(s) on secure servers located outside the European Economic Area (EEA). In doing so, we will protect your privacy by entering into EU approved contractual clauses with service providers operating outside the EEA or by ensuring our service provider(s) are registered with the [EU-US Privacy Shield.]. If you require further information about these safeguards, please contact us using the details below.
Your rights
You have the right to ask us at any time for a copy of your personal data. In relation to personal data you supply to us electronically, and which is held by us for the purpose of entering into a contract between us or on the basis of your consent, you are entitled to ask us for a copy of this information in a structured, commonly used and machine-readable format so that you can reuse it or share it with other organisations.
If you think the personal data we hold about you is inaccurate or incomplete, you can ask us to correct it or complete it.
In some circumstances you also have the right to object to our processing of your data and can ask us to restrict our use of your data and to delete it. There are some exceptions to these rights. For example, it will not be possible for us to delete your data if we are required by law to keep it or if we hold it in connection with a contract with you. Similarly, access to your data may be refused if making the information available would reveal personal information about another person or if we are legally prevented from disclosing such information.
If you wish to exercise any of these rights please contact us using the details below.